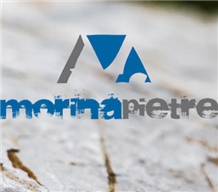 Morina Mauro & C. S.R.L. - MORINA PIETRE

Italy
Company Description
The "Morina Pietre" firm was founded in 1979 thanks to the intuition of Mr. Mauro Morina, one of the first to understand and develop the potentiality of "Pietra di Luserna".
Following the great demand for new and various materials, the company expanded : initially founded as little family business, it began a rapid expansion , people involved in the growing company include the sons of Mr. Morina and new experts. As the years have gone by to cope with growth in the market the company has invested in additional land, workshops, and invested in the latest manufacturing technologies.
Mauro Morina, owner of our company, was the first to produce the famous "Pietra di Luserna" cubes, that began "cult" both in private and in urban applications.
At present, our store of 44.000 sqm includes two sawmills used for cutting the blocks and special pieces and other areas used to stock the materials, production of cubes, flagstones, roofing slabs and all the items that complement our large range.
In our material portfolio you can find the "Pietra di Luserna", quarried directly from our own quarry in Bagnolo Piemonte, This is the national quartzite, also foreign quartzite , granite, porphyry and other materials from all over the world. We also stock many items for the outdoors and garden landscaping. The large range of materials and the experience of our staff, has made possible the growth of our business throughout the world.
To serve our customers quickly and efficiently we have our own transport to enable us to satisfy the national and international demands.
For more than 30 years we have done our best to satisfy your requirements and help you to realize your projects.