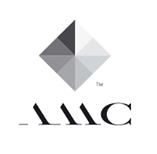 AMC Natural Stones Flagstones

Netherlands
Company Description
Welcome to the AMC Natural Stones Flagstones and Flagstone setter specialist.
Our company creates indoor and outdoor spaces for residential and contract objects with natural flagstone and rubble. Our goal is to make known Flagstones & Quarry and exploit the opportunities that nature has given us.
The character of this natural stone gives a room a unique and exclusive look. Many millions of years it took the production process before we can apply the flagstones in your project.
Check out our offer and be inspired by the many solutions in natural stone, we advise you.