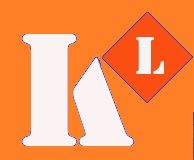 Xingzi Kailei Stone Factory

China
Company Description
KAILEI Stone Co., Ltd. is a leading Chinese slate quarry owner manufacturing and supplying roofing slate, flooring slate, paving slate, wall cladding slate slate, billiard slate etc. Our slate conform to BS680(1971) and EN12326 standards.
Established in 2010, XZKL is situated at the south foot of the famous Mountain Lushan in Xingzi County of China where is famous for its beautiful sight and abundant superior slate resources in China. Based on our local rich natural slate resources, we have succeeded in supplying a wide range of top quality slates and relevant stone products for our customers around the world.
We have the biggest slate quarry and 2 slate factorys(Xingzi Kailei Slate Factory and Ningbo Kailei Stone Factory) for different category products. With the top class slate quarries, corporation of the large number of skilled workers and advanced production equipments, we can process slates to international standard with unmatched flatness, precision and consistency. Our quarries offers black, rusty, green, gray, green rusty slate material resources, which is suitable for flooring, walling, roofing, furniture, craft, mosaic and so on.
Our Advantage
1, Our own and many local superior slate quarries.
Xingzi County is famous for its rich high quality slate quarries in China. The slate materials from our quarries have passed EN12326 testing with very good result. Our slates can be in big size such as 300x150cm, the thickness can be 4-6mm up to 300mm. The materials are very hard,never fading which very suitable for external and internal usage of building,square, path, landscape, decoration etc.
Besides our family-owned quarries, there are also many big quarries owned by our village(Xiong village) and other villages around our hometown. We also established a new factory in Hebei province.All these enable us to supply slates in big quantity and very fast delivery.During peak season, we can ship more than 8 containers of blue-black paving slates per week.
2,Advanced equipment
XZKL is equipped with advanced machines, such as Computerized Cutting- Machine, Automatic Polishing Machine,Tumbling maching, Waterjet Machine etc which enable us to produce high quality slate products meet any critical requirements from our customers.
3. Skilled workers and plentiful cheap labor cost at local countryside.
Our village has been quarrying for hundreds years and our family has been working on quarries and running slate factories over 30 years. We are proud of our skilled workers and enthusiastic staff. As we are at less-progressing rural area, the labor cost is relatively cheap and we can hire more workers for big orders during peak season. With experienced factory and plentiful labor resources, we're able to provide top quality slate products with most competitive price and very quick delivery.
4. Local port: Jiujiang port very near to our factory
It is just one hours' drive from our factory to our local Jiujiang port which very convenient for fast delivery especially during Peak season.For every shipment, we load the container in our factory by ourselves with great care, so it is very safe for the slates. The containers can be taken from and sent to the port very quickly. Many times our customers place very urgent orders in just 3 days' notice. Upon the very urgent shipment, we always take containers from the port soon next day then load and send full containers to the port on the very day. In this way, We never delay the shipments.