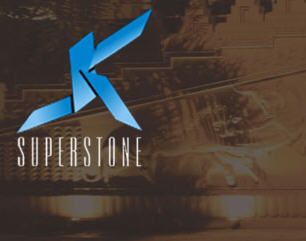 Superstone Themed Spaces India Ltd.

India
Company Description
An idea that started in December 2004 as a way to herald the new-age concept on decorative concrete in India Superstone Koats Pvt. Ltd Soon created its own niche in the field of Design and Landscape Development over the next couple of years.
Introducing the ideas of decorative concrete to the real estate industry in the early part of the decade, the company soon transcended to uncharted heights by collaborating with international companies in Turkey and USA.
Forming partnerships with various multinational companies, The Superstone team soon evolved to taking up themeing projects of various sizes, scale and complexity, creating a brand in its wake in the later part of the decade.
Expanding their horizon to beyond India, the Company now plans to earn foreign exchange for the country by exporting to European countries.
Started as an enterprise between Mr. Rakesh Rathod and Mrs. Tejal Mahadevia to change the outlook of decorative concrete in India, 'Superstone Koats Pvt. Ltd.' is a company that strives to open new avenues of design in the country.With a vision to further enhance the overall aesthetics of projects, the company brings forth a range of solutions to cater to all your design dreams.
With the initiation of separate ventures, Superstone has created a niche for designing and developing themed environments by bringing to the world a range of new products and creating partnerships with multinational companies.
With a team of expert visualizers, artisans, engineers, structural consultants and designers, we, at Superstone Koats plan to create a comprehensive setup that can convert any thought or concept into reality!