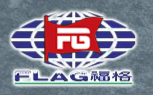 Xiamen Flag Import & Export Co., Ltd

China
Company Description
Xiamen Flag Import & Export Co., Ltd is a legally established comprehensive and diversified trading company approved by Xiamen Industrial and Commercial Bureau. We are specialized in theexportation of stone products, building materials, aquatic products & tea, also in the importation of red wine, cosmetics and marble. With four departments including Stone Products Export, AquaticProducts Export, Import Department & Home Market Development and an army of skilled professionals who are well acquainted with international economic cooperation and trade, we have built a solid reputation for providing first class service for customers home and abroad.
Xiamen Flag Import & Export Co., Ltd wholly owns a stone processing plant. We are confident about the quality control from the purchase of raw materials, production process, to final shipment. The product quality is reliable, guarantees the customer to obtain the fine quality with precise angle, consistent color scheme and no cracks or flaws. Since its beginning in 1998, Xiamen Flag Import & Export Co., Ltd has developed a sales network throughout the world.
Other Products:
Making the most of our physical proximity to Anxi and wuyi mountain, the biggest tea base in China and Hui'an, which is rich in aquatic products, we also provide a variety of Tieguanyin and oolong tea, Taiwan Straits octopuses, deep-sea spiny puffers to Japan.
For Xiamen Flag Import & Export Co., Ltd, quality is our highest business objective and our enduring obligation. We are developing our company on our quality service, credit standing and reasonable price to accommodate the ever-changing market and satisfy clients' demand. We are looking forward to set the long cooperative business relationship and make the wonderful future together.