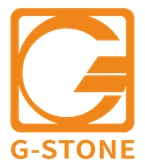 YUNFU GARDEN STONE COMPANY LIMITED

China
Company Description
Been dedicating to quality stone products and markets for fifteen years`, Seattle Garden Stone Company Limited ( G-Stone) has been developed into an enterprise with comprehensive production capacity, including three manufacturing bases for different products lines, totally occupying a 100 thousand square meters in Guangdong province. In the recent years, we ,on one hand, inherited the traditional business of natural stone productions of quarry and stone processing , we, on the other hand, have been exerting all the way into the artificial stone production field, and we become one of the leading enterprises in R&D, production, processing in depth in the domestic market, but also in international market.
Inside the giant sized production bases, we adopted advanced equipment and techniques. The production plant in Yunfu has arrayed 6 automatic production lines from internationally well known supplier for quartz slabs, four high quality Chinese production lines for engineered marbles. In addition, we have fully equipped stone processing workshops, which enable us to implement the strategy of "Controlling from Beginning to End". And the outstanding hardware condition has been providing the solid promise of good quality product for years coming. With a yield of 1.5 millions square meters turnout, we are now a key supplier of OEM & ODM production for a good collection of famous brands in China and abroad.
Not only the advanced equipment can define enough the reasons for success of G-Stone today. The company has been implementing the strategy of Six Sigma Management, and also attracted and keeps a very strong technically talented team. It is such an important strategy for the company to emphasize on the talent reserves. The director even thinks that the most important asset of G-stone is our technical team today. The R&D and technique team thus effectively provide their assistance to our customers with excellent quality and organized behaviors over the years. The R&D team has been leading the man-made stone industry in China due to their sophisticated but mature capability, and they are developing satisfactory products for designers and customers with high efficiency every day. They were praised as " Designer`s Soul Catcher",and thus we have been accumulating customers and partners day by day. And the company are becoming a real value added provider for customer with their help.
To meet the increasingly demand for better life of people , G-Stone is providing their products with high quality standard and new designing with a full spectrum of quartz stone and artificial marbles aside of nature stones. The full spectrum products can meet all different positioned markets, from Africa to America, for the designers and the installers. We believe there is only bad stone work rather than bad stone in the world.
Everyday, while you taking off to another city from airport, or while you are arriving the high speed train station of hometown, or while you are passing by the squares with many children gaming, or while you are shopping in a giant mall. You may not detect that G-stone people and product are making their contribution here, but we know, and we are continuing to do the great work.
G-Stone, the Great Stone!