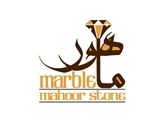 Mahoor Marble

Iran
Company Description
The
Mahoor Marble
group, with its marble marble quarry which is one of the most popular marble cups in Iran, is also backed by years of experience in its founders in the stone industry, well-equipped machinery, variety and high quality of products. It is known in Iran.
In order to satisfy the customer and the motto of high quality, the group of rock mohawr encourages the company to increase production and as a supplier of construction rocks ready to cooperate with mass makers, construction contractors and renowned stones exporters throughout the country.
This complex has a unit of processing that is operating in Mahmood Abad industrial zone in order to produce new stone of Marble Moorereh in 1397 in the mines of this factory.
The company's mines are located in the Abadeh area 250 km from Isfahan, which is 1250000 cubic meters, and is currently active in the extraction of the new Marble Moormak stone block.
The factory is located on the road of Tehran, the industrial pole of Mahmoud Abad, twenty-four streets, next to the house. The factory has a total area of 10,000 square meters and a production area of 4,000 square meters and 40 employees. The factory produces various types of marble for interior, floor and stairs and cabinets, which has a marble production line of up to 60 centimeters. Production and production of blocks The new marble stone from the company's mines entered the factory and after being slipped by the summit by calibrating and afterwards, it was submerged by the Sub 16 machine, and then it was cut off with the device and ordered to manufacture the stones on request. Client in all dimensions.