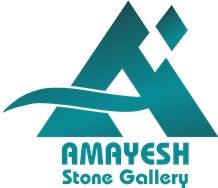 Amayesh Stone Gallery

Iran
Company Description
Amayesh is a corporation which provides blocks, slabs, cut-to-size and tiles in different finishes (Polished, Bushhammered, Antique finish, Honed ) and sizes to our several clients, using last generation cutting, polishing and filling machineries. We supply high quality products.
We supply products with many different textures, colors, finishings and sizes. We offer our customers a full range of natural stone products at very competitive prices in every form and size such as tiles, slabs.. .
Our production, warehouse and logistic facility has experienced and customer-oriented staff. We manufacture all types of natural stone, for interior and exterior usage, such as marble, travertine and limestone for special project.