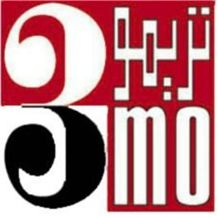 3mostone

Iran
Company Description
3mo Stone Company founded in 1970 as a major producer of Stone in Iran. Now with 50 years' experience in extract and processing Stones , constantly looking for expansion and innovation in the field of activity.
We are the owner of Ghadamgah mine with the unique specification of building stone in 3 types of Blocks , slabs and tiles in various dimensions and with respect to experiences and accuracy and modern machinery and production lines from Italy , we have the ability to produce high-quality building stones .
3mo Sirjan marble belongs to the group of luxury stones in Iran and all the world.
It's best known for its transparency , high quality and its white and light background which makes it suitable for making dark and cramped places look brighter and more spacious .
therefore it can be used in different parts of the apartments(applicable in floors and walls, bathroom services, swimming pools, bathrobes, countertops, kitchens) , museums ,malls , … and also decorations and sculptures .
It can be book-matched stunningly due to its golden veins .
3mo Sirjan marble is resistant to erosion and with too low water absorption due to high rate physical analysis which makes it applicable in all kinds of weather conditions especially humid , too cold or too hot in public , indoor and outdoor .
And its transparency has added to its various functions .
3mo stone factory owns the Sirjan Marble quarry exclusively and produces it in blocks, slabs and tiles .
These products have been started to export to many countries and recently the company has been seeking for new customers in new markets. As a near future aim, we are focusing on expanding our downstream and domestic market shares on all types of stones by penetrating into different industries within and outside the country. In the same path, we have some brilliant ideas for producing the products which the world will be interested in them in near future.
We hope that the long-term programs and adherence to the slogan out of superior quality help us to achieve this goals.
Onsite Check
The supplier's company certificate has been verified by StoneContact.Com.

Verified Supplier
International Name
Local Company Name
Company Establish Date
Business License
Trade License
Existence Image
View More Project Show