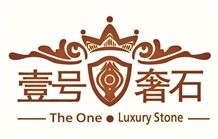 One Luxury Stone

China
Company Description
The One Luxury Stone (Guangzhou) Co., Ltd [ The One Luxury Stone ] is one famous company in China that has been specializing in supplying special and boutique natural stone products for luxury villas, private premium houses and 5A commercial buildings. We have a professional team to provide the whole set services from stone design to stone manufacture, stone installation and stone maintenance.
The One Luxury Stone offers a wide range selection of natural stone products, including granite, marble, slate, gemstone, onyx, quartz stone products, water jet medallions and sculptures. These natural stone products are world-wide selected and used in floor, wall, vanity top, countertop for stone applications. These stone applications are tailor made for special shapes and size.
The One Luxury Stone has three famous stone galleries in China, respectively in Shanghai, Guangzhou and Yixing. Those 15'000 square meters' galleries exhibit the latest and the most popular materials in the market.
We believe our five-star services together with our high-quality materials will be your first choice for selecting a stone supplier.
The One Luxury Stone, your first choice!
View More Project Show