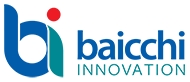 Baicchi Abrasivi Innovation S.r.l.

Italy
Company Description
We have been manufacturing diamond tools, abrasives and equipment for marble, granite and stone processing for many years. We are located in Carrara, in the heart of an area fully committed to the production of alluring and varied high-quality marble stones. Our countless and valuable international contacts in this sector enable us both to exchange our technological know-how and – also due to our convenient location – to reach International markets.
Our Company's philosophy aims at supplying a comprehensive selection of quality, reliable products which undergo extensive checks and inspections to meet our customers' needs. Through a network of sales offices placed strategically across the globe, we are active in the major markets in Italy and abroad.
Inside our website you can take a look at our Catalogue to see details about our broad range of products.