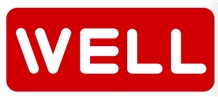 XIAMEN WELL IMP. & EXP. CO., LTD.

China
Company Description
Xiamen Well Imp. & Exp. Co.,
Ltd. i
s
a leading stone business in south China with 15 years history. We engaged in production of a comprehensive range of Granite Tombstone, Monuments, Headstone, Gravestone and so on.
We have 3 associated manufacturers, Meanwhile we own two quarries: G603 and G664. Our carving factories have totally more than 300 craftsmen with rich experience in carving industry.
We have 50 containers capactity monthly. The quality of our monument is as good as that of many other suppliers, while our prices are very competitive as theirs.
Onsite Check
The supplier's company certificate has been verified by StoneContact.Com.

Verified Supplier
International Name
Local Company Name
Company Establish Date
Business License
Trade License
Existence Image