Hand Held Stone Splitting Cutter -Breaking Machine for Mosaic
$350-450
Type: Factory MachinesStone Finishing, Profiling MachinesMosaic Cutting Machine
Usage: Granite, Marble, Limestone, Slate, Artificial Stone, Basalt, Quartzite, Sandstone
After-Sale
Lead Time: 15 days
Warranty:6 Months
Install and Guarantee:Third-party team installation
Maintenance:Regular guidance & maintenance, Remote troubleshooting
Contact supplier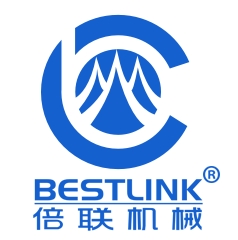 Hand Held Stone Splitting Cutter -Breaking Machine for Mosaic

China


XIAMEN BESTLINK FACTORY CO., LTD.
Eatablished :Dec 21,2000
Main Product:
Stone Splitting Machine| Stone Cutting Machines| Stone Splitter| Pushing Air Bag| Button Bit Grinder| Drilling Tools Dth Hammer Button Bit|
View Company profile
Product Detail
Company Profile
Machinery Function Features
The mosaic chopping machines are the result of a very long experience, we acquired in the construction of this kind of tools.
The weight of each part and the relation occurring between them are fully optimized with the result that is possible to obtain a precise and effective cut just with a minimum effort.
Both of the machines are realized for cutting various sizes of stones: Tesserae, cubes& all the shapes desired.
The structure of both the machines is realized in steel, while fly-wheel and slides are produced in cast iron.
The diameter of the fly-wheel of teseus model measures 40cm; The diameter of the fly-wheel of its smaller twin machine MS-02/02E corresponds to 30cm.
Both the chopping machines are equipped with two blades in hardened steel: The lower one is secured to the structure and doesn't move; The upper one is driven by the fly-wheel and falls in a perpendicular on the lower. Our chopping machines are produced 100% in Italy in all of their components and special care is dedicated to the choice of very high quality materials. This construction process warranties an absolute strength and resistance giving to the teseus and to the MS-02/02E an extremely long life, almost everlasting! ! Both models are provided with a replacement spare blades.
Technical Data
| | | |
| --- | --- | --- |
| Parameters | Unit | MS-03 (manual) |
| Splitting Force | tone | 2 |
| Machine overall width | mm | 400 |
| Machine overall height | mm | 500 |
| Approx. Weight | Kg | 70 |
| Machine overall length | mm | 700 |
| Max. cutting width | mm | 240 |
| Max. working thickness | mm | 35/40 |
Processed Stone Photos
/Bpicture/Processedstonephoto/20209/temp/low-price-hand-held-stone-cutter-breaking-machine-for-mosaic-1b002930-Processedstonephoto--B.jpg
Software
| | | | | | | | |
| --- | --- | --- | --- | --- | --- | --- | --- |
| Model No | MS-02 (manual) | MS-02S (manual+stand) | MS-02E (electric) | MS-03 (manual) | MS-12(hydraulic) | MS-40(hydraulic) | MS-2A |
| Splitting Force | 2 tons | 2 tons | 2 tons | 2tons | 12 tons | 40 tons | 2 tons |
| Max Cutting Width | 240 mm | 240 mm | 240 mm | 120 mm | 240 mm | 300mm | 20mm |
| Max Cutting height | 40\\35mm | 30 mm | 30 mm | 30 mm | 100 mm(40mm for granite) | 130mm (80mm for granite) | 10-20mm |
| Power Supply | / | / | / | / | 3.0 kw | 5.5kw | 0.37kw |
| Oil Tank | / | / | / | / | 30 L | 60L | / |
| Overall Size | 500*400*700 mm | 1500*700*500mm | 900*400*400mm | 630*430*600CM | 500*600*1600 mm | 700*800*1700mm | 1100*650*1200mm |
| Net Weight | 70 kg | 80kg | 65 kg | 70 kg | 210 kg | 350kg | 200kg |
Consumables
blade