CNC 4 Axis Marble Granite Quartz Cutting, Engraving Machine
Type: Stone Factory MachinesStone Slab Cutting MachinesCNC Bridge Cutting Machine
Usage: Granite, Marble, Quartzite
After-Sale
Lead Time: 90days
Warranty:12 Months
Install and Guarantee:Remote guidance installation
Maintenance:Online software upgrade
Trade Terms
Port: Qingdao- China
Delivery Details: FOB,CIF,EXW,DDU
Payment :




Contact supplier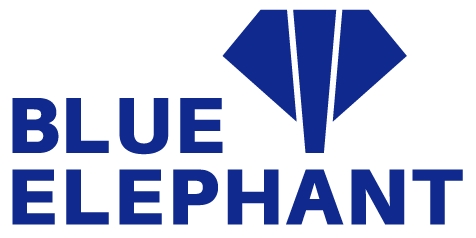 Blue Elephant

China

5YR

Blue Elephant CNC Machinery
Eatablished :Apr 03,2013
Main Product:
Marble Granite Cutting Machine, Marble Quartz Granite Polishing Machine, Marble Quartz Granite Wire Saw, CNC Marble Quartz Granite Machine, Quartz Cutting Machine|
View Company profile
Product Detail
Company Profile
Overview
Components
Trade Terms
Machinery Function Features
This is a new launched 4 axis marble bridge cutting saw has the c axis that can rotate 0° or 45° to automatically cut stone materials. Besides, it can also be added with a camera and infrared head to increase the positioning accuracy and precision. It gains great popularity in various stone processing industries.
1. The 4 axis bridge saw blade can be tilted by 45°to cut standard-size boards and realize four-sided chamfering, plane grooving, basin hole digging, etc.
2. The bridge saw worktable can overturn 85° to facilitate loading and unloading of stone materials.
3. The infrared ray head can locate the cutting position to make the cutting be faster and more accurate.
4. Automatic suction cup can move the board and avoid saw notch.
Technical Data
| | | |
| --- | --- | --- |
| Parameters | Unit | 4axis bridge cutting saw machine |
| Machine length | mm | 3200 |
| Machine width | mm | 2000 |
| Worktable Weight | T | 3.5 |
| Machine height | mm | 200 |
| Worktable turn-over degree | ° | 85 |
| Approximate weight without table | Kg | 800 |
| Z-axis working travel vertical cutting spindles | m | 10 |
Software
This 5 axis stone bridge saw is provided with a built-in CAM software with Blue Elephant customized control system dedicated for stone CNC machine. The interface is human friendly, so it is easy to learn and operate.
Work Example
The 4 axis quart CNC bridge saw can cut rhombus, sector, square, rectangle, trapezoid, quadrilateral, special shape, polygon, circle, oval, countertop, stove board, specification board, pot hole, etc. The 4 axis bridge saw for stone can also cut marble, granite, and other stones for making stone sculptures, countertops, tombstones, and so on. In addition, it is also used in building construction. It can cut building materials such as bricks, concrete slabs and tiles to suit a variety of construction needs.
Recommended CNC Bridge Cutting Machine Products