4 Axis CCD Bridge Cutting Saw Machine For Marble Granite Quartz Cut
Type: Stone Factory MachinesStone Slab Cutting MachinesCNC Bridge Cutting Machine
Usage: Granite, Marble
After-Sale
Lead Time: 90days
Warranty:12 Months
Install and Guarantee:Remote guidance installation
Maintenance:Online software upgrade
Trade Terms
Port: Qingdao- China
Delivery Details: FOB,CIF,EXW,DDU
Payment :




Contact supplier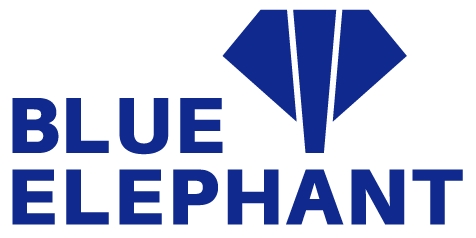 Blue Elephant

China

5YR

Blue Elephant CNC Machinery
Eatablished :Apr 03,2013
Main Product:
Marble Granite Cutting Machine, Marble Quartz Granite Polishing Machine, Marble Quartz Granite Wire Saw, CNC Marble Quartz Granite Machine, Quartz Cutting Machine|
View Company profile
Product Detail
Company Profile
Overview
Components
Trade Terms
Machinery Function Features
Blue Elephant 4 axis bridge cutting saw is equipped with infrared ray head and camera, which can automatically realize typesetting and positioning. In addition, it is equipped with an air cooling spindle to better engrave stone patterns. So it is also known as 4+1 bridge saw machine for stone. And the Blue Elephant customized CNC control system will realize high-quality and precise cutting.

1. The bridge saw head can be tilted 0° or 45° for stone chamfering and cutting.
2. The bridge saw table is tilted at 85° to facilitate loading and unloading.
3. The main core components adopt international first-line brands such as Schneider, which is more stable.
4. One-piece structure guarantees small footprint and easy installation and movement.
5. Equipped with a top camera, it can automatically typeset and position stone slabes.
6. The extra water cooling spindle can easily realize stone engraving with fast speed and high precision.
Technical Data
| | | |
| --- | --- | --- |
| Parameters | Unit | 4axis marble cutting bridge saw |
| Worktable turn-over degree | ° | 85 |
| Machine width | mm | 2000 |
| Approximate weight without table | Kg | 850 |
| Machine height | mm | 200 |
| Machine length | mm | 3200 |
| Worktable Weight | T | 305 |
Software
This 5 axis stone bridge saw is provided with a built-in CAM software with Blue Elephant customized control system dedicated for stone CNC machine. The interface is human friendly, so it is easy to learn and operate.
Work Example
Stone Countertops: It can precisely cut and shape slabs of granite, marble, or quartz into custom sizes and designs required for kitchen and bathroom countertops. Architectural Stone: It can cut architectural stone pieces for buildings, including exterior cladding, facade elements, columns, balusters, and decorative features. Flooring and Wall Tiles: They can cut large stone slabs into smaller tiles of uniform sizes, allowing for efficient installation and creating visually appealing surfaces. Monuments and Memorials: It enables the cutting and shaping of stones to create intricate designs, lettering, and customized shapes for honoring individuals or events. Furniture and Artistic Pieces: They are also employed in creating artistic pieces, sculptures, and decorative elements from stone or wood materials.
Recommended CNC Bridge Cutting Machine Products