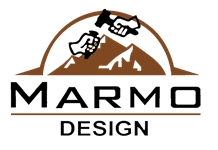 Marmo Design for Marble & Granite

Egypt
Company Description
see this short preview on our production volume.
Blocks:
Marmo Design adopts the international standards of extraction technology in its quarries, ensuring a high production capacity
Slabs:
We already export 15000 M2 per month of slabs at your desired length and thickness.
Tiles:
We produce about 10000 M2 per month of (standard cut to size tiles & calibrated tiles, and staircases).
We have an enormous range of different beautiful colors, which appeal to all tastes such as Beige, yellow, grey, and creamy with all required finishes, in addition to competitive price, quick delivery time and the high quality.
We have the ability to meet all our clients desires as our products in the form of (blocks ,slabs ,tiles , and calibrated sizes) manufactured according to the international specifications with different finishes such as (polished ,bush hammered ,tumbled,…)
Our range of products include a wide variety of the Egyptian marble with beauty colors such as (Galala , Samaha ,Sunny, Millie gray, Golden Cream)
Email: Info@marmodesign-trade.com
Tel: +2-012768486743
Tel/Fax: +2-02 27004597
Onsite Check
The supplier's company certificate has been verified by StoneContact.Com.

Verified Supplier
International Name
Local Company Name
Company Establish Date
Business License
Trade License
Existence Image