Forgot The Password
1. Click "Sign In" in the top-right corner of any Stonecontact.com page.
2. Click "Forgot Your Password?" to find & reset your password: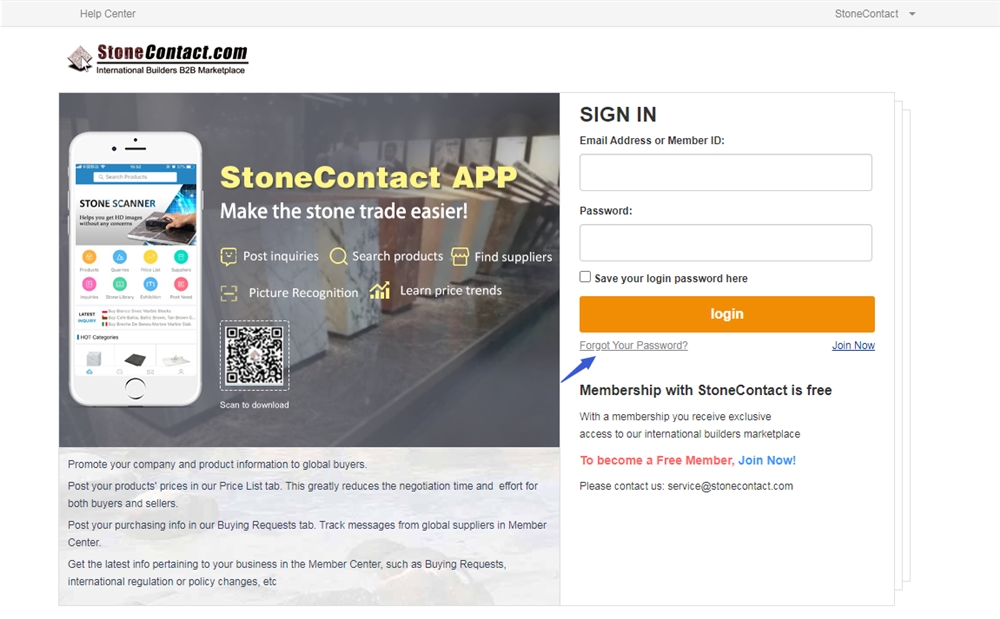 3. Enter your registered email or member ID in Stonecontact.com. We will send an e-mail to your registered email inbox. Please check and click the link to change your password.