How to display Quarries?
1) Sign in to My StoneContact Member Center
2) In My Products click Post a New Quarry
3) Fill in your quarry infomation
4) Upload quarry photos
5) Submit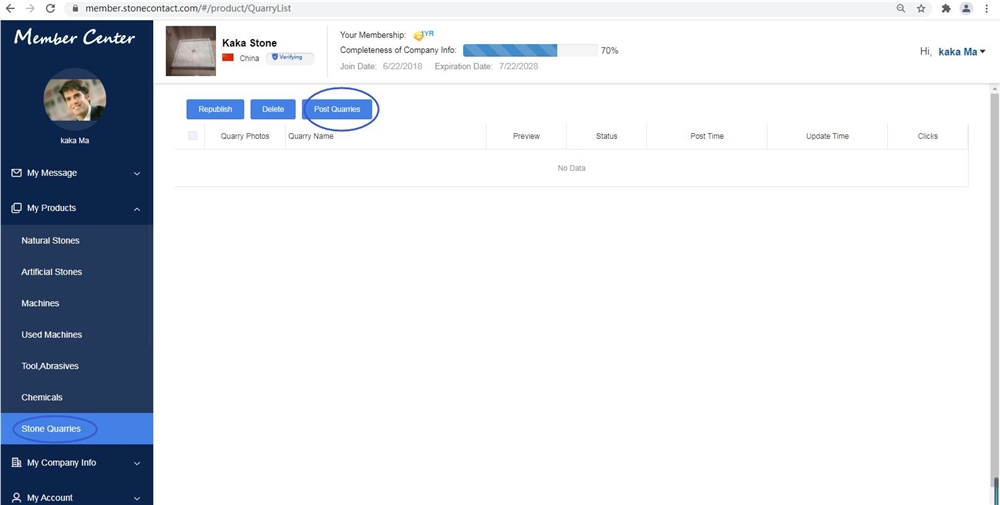 Your quarry photos must be less than 3M in size and in jpg, jpeg or png. format only. Your quarry will be shown on website after approved.