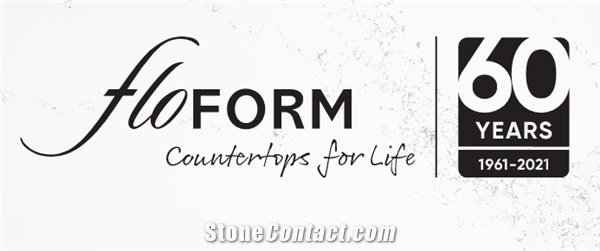 Canada
FLOFORM Countertops
Eatablished :Jan 02,1961
Main Product:
Marble And Limestone, Granite, Quartzite, Landscaping Stones, Countertops, Quartz Porcelain Laminate
More
Less
View Company profile
Product Detail
Company Profile
With innovative designs and an enduring color palette, Corian – Solid Surface Countertop will make all of your design aspirations come true.
Why Choose Solid Surface Countertop?
Corian - Solid Surface - delivers high performance and outstanding aesthetics.
Durable: survives the impact of nicks and cuts that can occur with daily wear and tear.
Tough: remarkably durable, as a result, it's a versatile material that is easy to live within both domestic and commercial environments.
Non-Porous: its smooth surface does not allow liquids to penetrate, so bacteria and mold have nowhere to take root.
Easy to Clean: marks and stains stay on the surface and can easily be removed with a Scotchbrite pad and household cleaner.
Repairable: Heavy stains and scratches can be erased without a trace simply by rubbing with household cleaner.
Seamless: Color-coordinated DuPont™ Joint Adhesive bonds Corian solid surface with inconspicuous seams. The seamless look of integrated countertops, sinks, and coved backsplashes also mean there are no crevices to trap dirt and bacteria.
Warranty: Corian surfaces come with the protection of a 10-year transferable retail warranty.
Like any kitchen remodel, it's vital to consult a countertop expert to determine the proper kitchen space style and theme.
Recommended Artificial Stone Kitchen Tops Products