CE approved BTON200 Pneumatic DTH Bit Sharpening Machine
$550-6000
Type: Stone Hand Held MachinesStone Air Polisher, Grinder
Usage: Granite, Marble, Limestone, Artificial Stone, Basalt, Quartzite, Sandstone, Travertine
After-Sale
Lead Time: 15 days
Warranty:12 Months
Install and Guarantee:Third-party team installation
Maintenance:Regular guidance & maintenance, Remote troubleshooting
Contact supplier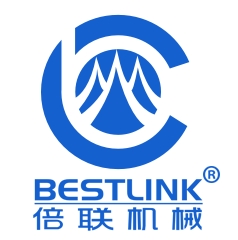 CE approved BTON200 Pneumatic DTH Bit Sharpening Machine

China


XIAMEN BESTLINK FACTORY CO., LTD.
Eatablished :Dec 21,2000
Main Product:
Stone Splitting Machine| Stone Cutting Machines| Stone Splitter| Pushing Air Bag| Button Bit Grinder| Drilling Tools Dth Hammer Button Bit|
View Company profile
Product Detail
Company Profile
Machinery Function Features
With over 20 years of experience in the field of drilling tools, including making button bit grinding tools, Xiamen Bestlink Factory Co.,Ltd. is one of the most professional and reliable manufacturer you are looking for in China.
1. Button Bits Grinding Machine
BTON200 Handheld button bit grinder is a high power, pneumatic tool for drill button bit, including tapered button bits, thread button bit, DTH hammer bit. Which is protable and easy operate to do the grinding work.
Hand held pneumatic button bits grinder BTON200
Rotation speed:20000RPM
Motor power: 1.5 KW
Work pressure: 5-7 bar (100 psi)
Air consumption: 2.0 m3 / min (50ft3/min)
Max. water pressure: 4 bar (60 psi)
Air hose diameter: 19 mm
Water hose diameter: 6mm
Weight excl. packaging: 3.0 Kg
Weight incl. packaging: 3.4 Kg
Sound level: 92 dB(A)
Technical Data
| | | |
| --- | --- | --- |
| Parameters | Unit | BTON200 |
| Water hose diameter | mm | 6 |
| Max. water pressure | bar | 4 bar (60 psi) |
| Apr. weight | Kg | 3 |
| Max. sound | dB | 92 |
| Air hose diameter | mm | 19 |
| Output power | kw | 1.5 |
| Air pressure | bar | 5-7 bar (100 psi) |
| Average air consumption | m3/min | 2 |
| Maximum no-load speed | r/min | 20000 |
Processed Stone Photos
/Picture2021/20216/Machine/57201/processedstone-a11207bb-57201-1B.jpg
Recommended Stone Air Polisher, Grinder Products