55KW Diamond Wire Saw
$16500-17500
Type: Quarry MachinesQuarry Wire Saw Machine
Usage: Granite, Marble, Limestone
After-Sale
Contact supplier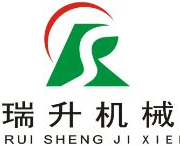 55KW Diamond Wire Saw

China


Nanan Ruilong Machinery Co.,Ltd
Eatablished :Dec 28,2001
Main Product:
Double Blade Mining Machine| Double Blade Block Cutter| Double Blade Mine Cutter| Block Cutting Machine| Quarry Cutting Machine| Double Blade Quarrying Machine|
View Company profile
Product Detail
Company Profile
Machinery Function Features
Functions and Features:
1. Being controlled by two sets of inverters and PLC industrial control module, applying constant tension control principle, the moving speed of the machine can be adjusted automatically according to the changes of the cutting force to make sure the diamond wire saw be in the best cutting condition all the time.
2. The machine is without phase request. It does notneed to change or distinguish the power phase. The machine has the following production functions: wire broken production, over-loading production, open-phase production, terminal limit, and so on.
3. The lateral moving and the rotation angle of the cutting head are controlled and driven by electric motor. There is photoelectric proximity switch installed on the cutting head for position limitation production. This function enables the machine to work normally under harsh circumstance with moisture and dust.
4. The real-time parameters are displayed on the touch screen of the control platform, such as the set current of the main motor, cutting current, linear speed, walking speed, running time, revolving speed, etc. It makes the operation and adjustment more convenient.
5. The machine can be operated manually and automatically. The manual and automatic functions can be shifted from each other. Under the automatic function, the machine can be unattended operated, and one worker is able to operate multiple machines.
Recommended Quarry Wire Saw Machine Products