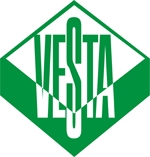 Vesta LLC

Ukraine
Company Description
Vesta LLC is one of the leading companies on Ukrainian market of natural stone products and building materials.
Ecologicaly friendly and radiation-safe production of natural stone is our main and inviolable priority, which allows to use our gabbro stone in all types of constructions with no restrictions.
Trading name of our stone mined at our own quarry of Rudnya Shlyakhova deposit, Volodarsk-Volynsky Rayon of Zhytomyrska Oblast is Starry Night G8. Deep dark colour and beauty of our stone shares its uniqe features with all our products of gabbro.
Due to use of modern equipment, stone mining and processing technologies Vesta LLC offers products of natural stone, as well as in wholesale and retail basis.
COMPANY IS FOR SALE, CONTACT +380503360649