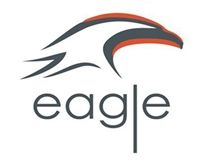 Eagle S.A.

Greece
Company Description
Founded in 2018, we combine strong heritage and expertise in natural stone with fresh approach and innovative thinking.
Having been born out of a strong marble background, we have been raised to love natural stone, respect its nature, listen to you and your needs, care
for solutions and take actions to deliver results with quality and commitment.
Our flexibility to provide you with tailor made solutions, profound Know How, state of the art Machinery and specialized human capital are our warranties for successful results.
Eagle SA provides you with a large portfolio of materials including many kinds of white marble; all coming from different sources in region of Southern
Europe and from all over the world. Marble, granite, onyx and travertine are processed in respect to their physical and mechanical properties and
color tones to provide you with the best possible solution for your project. With marble you let your ideas fly, with Eagle we take your experience
beyond expectations.
Having besides our marble processing plant, a building material production plant, a wood processing plant for packaging solutions, a logistics company, a work shop for maintenance, as well as custom clearance services in our fortune, we ensure that the entire workflow from elaboration, packaging, transportation and export cannot be interrupted be exterior factors, which gives us unexpectedly fast delivery procedures. We provide with our building materials and especially our white tile adhesives also solutions for the on site installation.