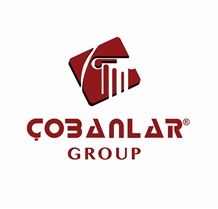 COBANLAR MARBLE

Turkey
Company Description
COBANLAR MERMER A.S. was established in the province of Mugla / Turkey in 1989 as a family company. Cobanlar Marble is a leading company in the terms of quality.
Çobanlar Group manage its own, four different quarries and five factories. Quarries provide 25.000-30.000 cbm of natural stone and factories 1,5 million sqm of milled marble per year. And the company exports 60-70% of its total production.
Cobanlar Group has sufficient experience in exportation of 20 years and the scale of export expands all over the world such countries as Spain, Portugal, Germany, Greece, United States, Romania, Libya, Syria, Saudi Arabia, Lebanon, Iraq, Egypt, United Arab Emirates, Turkmenistan, Kuwait, Azerbaijan.
Mugla White series, Calacata series, Asgard Grey series, Green Oasis series, Imperial Series and Blu Solera series are Cobanlar Group's much-liked and popular products.
View More Project Show