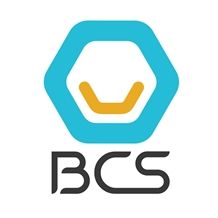 BCS MINES

Iran
Company Description
BCS Mines company as a leading manufacturing and trading company in the field of Mines and Chemical raw materials based in Iran and have 33 offices in Asia, Europe and Africa and 2 warehouses in Turkey and UAE in global markets.
Considering the ownership of marble's quarry, minerals and commercial offices in different countries, The Company became one of the biggest active mining companies in Iran.
The company is active in producing of building stone, such as marble in different types of tiles and slabs, Thanks to the strong management, experienced consultants and expert staff, we can meet worldwide demands for wholesalers, importers, architectures and stone factories.
We own some Quarries of Marble, Limestone, Travertine and Granite in different colors and Textures. The Stone inquires of local and International clients will be supported by extracted stone directly from our quarries.
In our factory, we do process our natural stones, in forms of slabs, cut to size and Tiles.
We can assure you that we never compromise on our quality standards and we are one of the best company in the stone market at present.
Our products also have their grasp on overseas stone market and have a very good repute. Our products are available at very competitive prices and they are attracting a great positive feedback from the customers. And many of our clients are fully satisfied with them.
Onsite Check
The supplier's company certificate has been verified by StoneContact.Com.

Verified Supplier
International Name
Local Company Name
Company Establish Date
Business License
Trade License
Existence Image