Explorer 3000 Measurement Systems / 3d Laser/Template Reader
Type: Factory MachinesStone Handling, Loading MachinesStone Scanner
Usage: Granite, Limestone, Artificial Stone, Basalt, Quartzite, Sandstone, Travertine
After-Sale
Warranty:24 Months
Install and Guarantee:Customer pay for installation, Remote guidance installation
Maintenance:Remote troubleshooting
Contact supplier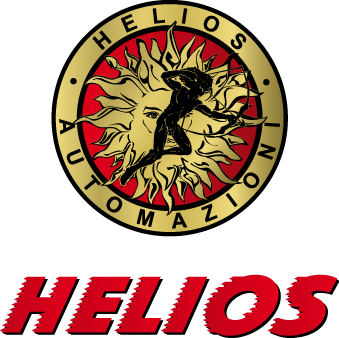 HELIOS

Italy

8YR
Helios Automazioni Srl
Eatablished :Dec 28,2000
Main Product:
Helios Five, Helios Dea, Helios Cut 500, Helios Lux , Helios Evolution, Helios Seven|
View Company profile
Product Detail
Company Profile
Machinery Function Features
Explorer 3000 is the digitizer for 3D models acquisition, an exclusive of Helios Automation.
This powerful tool can be installed on all CNC Helios models ranging from the 3 axes to the 5 axes.
It is particularly useful for the acquisition of highly detailed models of small dimensions, on medium-hard materials such as metal, plaster, clay, and stone. Besides the advantage of being precise, the device is able to detect surfaces of all shades of color and shine without incurring any reflection problems. Moreover, thanks to the software Galaxy Stone, captured images can be: changed in size, shaped, combined with each other, placed in special frames and spread on concave, convex or irregular surfaces.
The 3D laser digitizer is a Helios Automazioni copy device.
The instrument scans three-dimensionally through the use of a laser sensor that works without coming into contact with the sample surface. Two versions of the digitizer are available with a scan range from 150 mm to 400 mm according to the machine model on which it is installed.
The 3D laser digitizer is 10 times quicker than traditional mechanical probes, it is, therefore, ideal for big size models acquisition. Thanks to the exclusive software Galaxy Stone, the acquired models can be modified in dimensions x, y, and z (also independently), furthermore they can be combined, framed, spread on concave, convex or irregular surfaces.
The Template reader is a photo-electronic device which, when installed on to the machine, allows the acquisition of cardboard (or other materials) shapes, (like those of tops, stairs, etc.) and their subsequent realization on a quick and easy way.
The presetting tools and evenness device can be installed on any Helios model, ranging from the 3 to the 5 axes machine and it has a double functionality:
1. Automatically Preset and Reset the tool.
2. Detect the flatness of the slab when engraving not perfectly leveled slabs. It is an essential tool to process accurate engravings on those slabs with a not perfectly flat surface.
The device, installed on the machine, detects the surface unevenness and thanks to the software adjust the engraving depth to the noted unevenness. This process results in perfect engravings also on deformed slabs. In case of tool preset and reset (due to damage or wear out), the tool presetting device keeps the distance between the tool and the slab unchanged, so that there is no need for the operator to measure the distance twice.
Recommended Stone Scanner Products