Brembana Sprint Numerically Controlled 5 interpolated-axis bridge saw machine
Type: Factory MachinesStone Slab Cutting MachinesCNC Bridge Cutting Machine
Usage: Granite, Marble, Limestone, Artificial Stone, Basalt, Quartzite, Sandstone, Travertine
After-Sale
Warranty:12 Months
Install and Guarantee:Customer pay for installation, Remote guidance installation
Maintenance:Online software upgrade, Remote troubleshooting
Contact supplier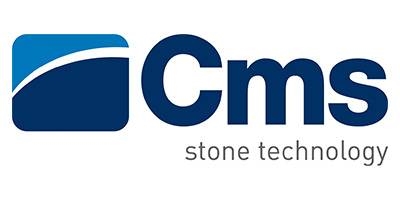 Brembana Sprint Numerically Controlled 5 interpolated-axis bridge saw machine

Italy

CMS Spa
Eatablished :Dec 31,1968
Main Product:
Granite Cutting Machine| Cnc Machining Centers| Marble Cutting Machines| Waterjet Cutting Machine| Cutting Machines| Bridge Sawing Machines|
View Company profile
Product Detail
Company Profile
Machinery Function Features
Numerically Controlled 5 interpolated-axis bridge saw equipped with tilting head and fixed table to carry out any type of machining, cutting (straight or shaped, vertical or inclined), 3D profiling and milling operations, on slabs and stone blocks. This machine can work one shot or step by step to shape marble, granite, composite stone and ceramic pieces. The 4.250 mm stroke of the bridge guarantees easy machining of large sized slabs or stone blocks.
Brembana sprint is also available with the following configurations:
- cutting line equipped with a belt working table (BT)
- cutting line equipped with a motorized roller working table (RS)
- pendular machining
- with an automatic unloading system of the pieces
Advantages:
- unrivalled mechanics
- motion accuracy
- limitless technology with a powerful electrospindle ISO 50
- +33% productivity without any manual movement thanks to the vacuum manipulator
This machine can be very customized, it is the best solution for large sized fabshop with high productivity of:
kitchen countertops
vanity tops
wall panels for interiors and exteriors
flooring
doorsteps, staircases and thresholds
street furniture
Technical Data
| | | |
| --- | --- | --- |
| Parameters | Unit | Brembana Sprint |
| Max number of interpolated axes | nr | 5 |
| Head raising/lowering stroke(Z axis travel) | mm | 600 ÷ 900 |
| Max. revolutions of the spindle unit | r/min | 0÷5000 (optional 0÷6000 ) |
| Minimum space required for installation | mm | 7700x4680x3780 |
| Horizontal stroke(X axis travel) | mm | 4250 |
| Disc diameter | mm | 350 ÷ 825 |
| Dimensions of the work table(L×W) | mm | 4200x2500 |
| Tools holder head inclination(A axis blade rotation) | ° | +8° -90° |
| Head motor power | kw | 18,5 |
| Disc motor power | kw | 13.5 |
| C axis blade rotation | ° | ± 270° (540°) |
| Max. workable thickness | mm | 200(with 90° disk Ø 625 mm) - 130(with 45° disk Ø 625 mm) |
| Bridge transversal stroke(Y axis travel) | mm | 2550 ÷ 7200 |
Recommended CNC Bridge Cutting Machine Products