Tuffeau Stone Quarry
view more
Material:
Stone Name:Tuffeau Stone
Find the stone in the Stone Library
Beige - Limestone
Origin:

France
Trade Terms:
Port : France
Contact supplier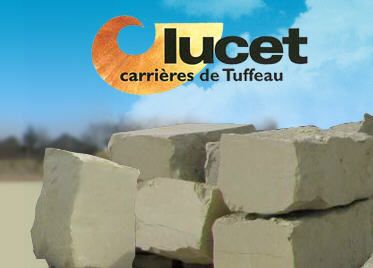 France
Lucet - Carrieres de Tuffeau
Eatablished :Dec 31,1963
Main Product:
Tuffeau Stone
Pierre De Lumiere
Building Stone
Landscaping Stone
Ornaments
View Company profile
Product Detail
Company Profile
Recommended Limestone Products
Buyers' Request

Ami***Wrote:
Dear Sir/ Madam, We have a requirement of a French Limestone of about 2000 sqmt (maybe increased further) in about 20cm for a project in India. Could you send pictures of what all you can provide? The requirement is urgent and need to update the client as soon as possible. A quick revert will be appreciated. Thanks & Regards

Joh***Wrote:
Dear Sir/Madam, I am looking to import limestone to the UK to sell on my company website. The type of Limestone I want is Flagstone aged with a distressed edge 20mm thick and 600 x Random sizes. I have attached a photo of the type of stone I want. Can you please let me know if you could supply me with this stone? With Kind Regards
Jus***Wrote:
I am looking for Tuffeau Stone Quarry.

Bri***Wrote:
Hi Friend, This is Brian. I am interest on your materials. Thank you.

Bra***Wrote:
Hello, In a recent trip to the Loire Valley, I had come across many Chateau's representing the Tuffeau Limestone variety. I'm interested in gathering information on what size of blocks you're able to accommodate as well as cost per block. Also, if there's any type of reduction in price on bulk orders as I would need approximately 8100-8250sq meters worth in varrying sizes. Preferred method of contact would be email as I cannot always be contacted by phone due to travels. Thank you,

And***Wrote:
Dear , do you offer a sawn 6 sides product? if we schedule all stone sizes what is you cost per M3 for delivery to Cambridge, England please? regards