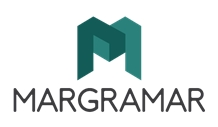 Margramar Granitos Ltda

Brazil
Company Description
On December 18th, 1986, it was founded in the city of Atilio Vivácqua, ES, this solid company that would become, one day, a reference in a city enclosure by histories and remarkable culture. From that time, MARGRAMAR has been working hard, struggle and with complete dedication to the ornamental stones sector, also with partners that grew with us.
With a lot of research, we decided to industrialize the most noble and rare Brazilian ornamental stones. With the discovery and exploration of new quarries, the company has been growing and highlighting, until impose itself in the Brazilian market. Since 2000, MARGRAMAR starts the exporting process, beginning its history in the International Market.
Nowadays, the latest machines, own transport system, and qualified and satisfied team generate our high quality and competitive prices that exceed internationally. All of that takes MARGRAMAR GROUP to a higher level, where our main goal is satisfaction and overcome your expectations!
Margramar Group: Imagine. We make it possible!
www.margramar.com.br
facebook.com/margramar
Onsite Check
The supplier's company certificate has been verified by StoneContact.Com.

Verified Supplier
International Name
Local Company Name
Company Establish Date
Business License
Trade License
Existence Image