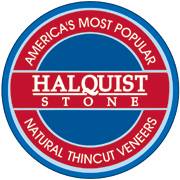 Halquist Stone Co Inc.

United States
Company Description
Our History
In 1929 Swedish immigrant John Halquist purchased a 2-acre curbing quarry just outside of Sussex Wisconsin. With help from his son, Albin "Stoney" Halquist, he grew the small quarry into what is now one of the largest stone companies in Wisconsin by the end of World War II.
Halquist soon realized that Lannon Stone, quarried in the area since the 1850s, had a good reputation for producing high quality lime, curbing, paving, foundation and building stone. This reputation allowed the company to enjoy the postwar building boom, and Lannon Stone became the predominately used material for houses and churches in Milwaukee, Chicago and the northern Midwest. Over the years Halquist Stone became the innovators in the industry with the first to use diamond saws, first to locally market stone from around the country and the first producer to recycle its waste into agricultural lime and crushed stone. This laid the foundation for what is now a successful aggregate business.
Today, whether it's in our showrooms, quarries or our national distribution channels you'll find the highest quality building and landscaping stone known to mankind. Because natural stone may be the most versatile product available in building and landscaping, we pay special attention to the details of your plan to ensure that the right stone is specified before the order is placed. Whether you are a homeowner, builder or architect, we encourage you to talk to us very early in the project to discuss the preferred stone for the application you have designed. The team of experts at Halquist can assist you with recommendations that add quality and character throughout the entire project.
Company Overview
Distributed nationally through an extensive network of dealers, Halquist Stone offers a full line of building and landscape stone. Currently Halquist operates nine quarries located throughout Wisconsin, along with operations in Phoenix, Arizona and Las Vegas, Nevada. The company is currently in its fourth generation of ownership.
Our Commitment
The spirit of innovation and customer service still remains today as it did in 1929. At every level of our organization we understand that customer service is job #1. That's why as a homeowner, landscaper, architect, mason, or a quality home builder you can rest assure that we will do everything in our power to gain your trust as your #1 source for all your landscaping and construction stone needs.