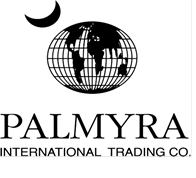 Palmyra S.R.L

Italy
Company Description
Palmyra international trading co. Marble, founded in 1993, is a family owned company and the headquarters are located in Carrara (Italy).
Palmyra company is supplying mainly to Middle East, North Africa, Europe .
We are specialized in all Italian ,Spain Marble and granite in slabs (2cm & 3cm), tiles (2x30x60cm and 2x60x60cm), steps & risers and other special sizes for big and small projects.
Thanks to the relationship created in twenty-five years of experience we have managed to have exclusive relationships with many of our regular suppliers in order to provide our customers with a very good service at a competitive price.
We , at PALMYRA INTERNATIONAL TRADING SRL , work with a common goal which is to provide our best to the customers in products and services .
We are equiped with sophisticated technology and a team of skilled personnel who work to the hilt in order to come by this goal.
In addition , it is very important to emphasize that our team follow each phase of production process and each production will be rigorously and analytically recorded photograph data , to inform the customers of how work is progressing , ensuring that best use has been made of the selected and approved materials.
Onsite Check
The supplier's company certificate has been verified by StoneContact.Com.

Verified Supplier
International Name
Local Company Name
Company Establish Date
Business License
Trade License
Existence Image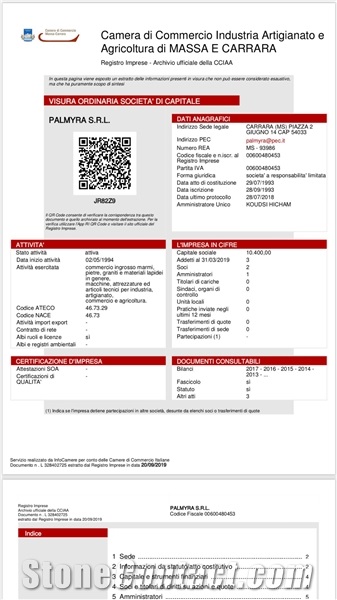 Certification
Chamber of Commerce
View More Certification
View Less Certification