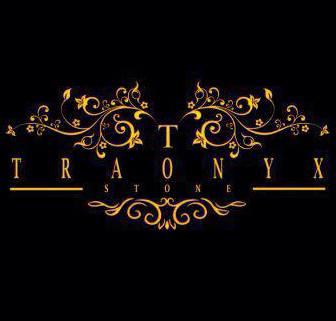 Traonyx Stone

Iran
Company Description
TRAONYX is a diversified global supplier of natural, craft, gem stone and minerals. We are leading at international level manufacturer and supplier of high quality Marble, Onyx, Travertine, Granite, Crystal, Traonyx tile and slab stone.
TRAONYX intends to stay abreast of all the latest developments in the construction industry by constantly evaluating advancements in technology, and applying them when warranted. This will be accomplished through our unending search for information that can be of use in remaining a leader in stone and minerals.
The customer satisfaction is our prime philosophy and hence we are always conscious to deliver the products as per our valued customers demand.
We also ensure Total Customer Satisfaction (TCS) by implementing reliable and high technology driven process, capable of delivering quality products On-time to customer satisfaction with cost effectiveness to their specific standards.
Our customers include small, highly specialized building construction and interior and exterior design companies, large industrial enterprises and groups of companies operating at global level, the best in their field in Oceania, Europe, South Asia and throughout the world.
Architects and designer experts all over the world recognize our products under title of TRAONYX. More importantly, our products have been enjoying the high reputation of high quality and competitive price in comparison with other manufacturer.
Our products have mainly exported to many countries, such as US, Australia, Newzealand, Switzerland, Brazil and Portugal, Spain , Germany, Italy, France, Russia, Belarus, Ukraine, China, Indonesia, Thailand, South Korea , Japan, India, Turkey, Saudi Arabia, Iraq, Lebanon and other Arabic countries, Africa's countries.
As experienced experts we support our customers and partners around the world with products, solutions and services.