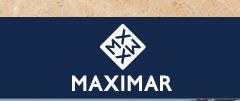 Maximar Marble

Turkey
Company Description
The marble blocks extracted from our quarry are for general purpose, cosidering the right needs of our customer as our logo states we promise to deliver the right marble to the right customer at the right time.
Creating the best and the right selection, gives us possibilities to development and strenghtening of maximum customer satisfaction for local market clients and export as well.
In Maxima Marble factory, founded in 2015, we produce highly preferred marble extracted form our quarry. The slabs that we cut come in different colours and dimensions and our production increase every day.
When prospecting ended and the paperwork was done, 3 machines with all the necessary equipment were bought, a highly professional team was founded and the quarry started exploitation on Korkuteli - Varsak Plateau, near the village of Başpınar. Here we cut 3 different types of marble light cappuccino, dark cappuccino and creme beige colour for your consideration.