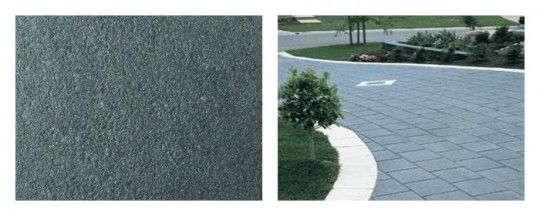 Sofia Stone

Viet Nam
Company Description
Sofia Stone was founded in 2000 after 15 years of construction and development. The company is considered one of the top reputable suppliers of Vietnam in particular and in the world in general about the products such as ashlar paving stone, tumbled stone, scraped stone, sanded stone, gothic border stone, construction stone and so on.
The company has many experiences in the manufacturing sector providing ashlar facing stones ( Blue stone, Marble stone) from 2010 to present. The ashlar facing stones and construction stones have become strong and reputable brand both the domestic and foreign customers.
With the material sources are selected from the best natural stone quarries in the country such as quarries of Nhoi, Yen Lam, Ba Thuoc, Cam Thuy, Ngoc Lac, Ha Trung, atc… The products of Thanh Thanh Tung brand have been gained the international standards of the high polished and durable quality, plentiful and diversified design and color, appreciated in construction projects in the country and exported the European, Asian, Australian markets as well.
The strengths of Thanh Thanh Tung are various materials about the color with increased synchronization solutions for customers such as consultants of design and construction as well as qualified worker. Thanh Thanh Tung commits to give peace of mind for the customers when choosing us as a partner.
From our poit of view, the stone products are nature's precious gifts. We are aware of the responsibility for exploting, preserving and using the natural products by a reasonable way. Our priority is to devote more resources in order to invest in people, equipment, techniques and technologies to optimize the natural resources, respond the customer's demands
In the process of trading, our company always strongly develops, constantly improves knowledge of production and construction of ashlar facing stones, towards a superb value, brings the highest benefit to the consumer and ensures good quality – low price.
We are honored to cooperate with all of you for mutual development.
Thank you very much!