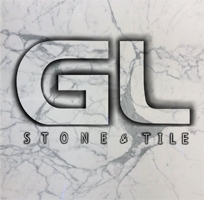 GL Stone and Tile

Canada
Company Description
GL Stone is one of the fastest growing wholesale companies in British Columbia's home improvement scene. Initially, our company started out with a mission to provide trendsetting mosaic tiles to the Vancouver market, and since we have successfully grown to serve Western Canada. We design many of our own tiles, specializing in leading designs of quality glass, natural stone, ceramic, porcelain, and precious metal mosaic tiles.
What makes us one of a kind, is our exclusive, customizable 2D and 3D tile designs. Our partnership with some of the best overseas manufacturers allows us to work directly with designers, builders, architects, and retailers, to customize tile designs, exclusively made and special to each residential and commercial project our clients are involved in.
We are proud to provide personal, and tailored customer service with prompt response. We continually strive to keep our tile collection current, unique, and competitively priced. Our focus is to carry more innovation with efficient and quality customer service, while expanding our line of exclusive tile designs you won't find anywhere else.
Please feel free to browse our current products lines or submit an online query.
Contact GL Stone
Showroom and Warehouse - Richmond, BC
#125 - 13431 Maycrest Way Richmond, BC V6V 2M3
Tel: (604) 247-2000, (604) 249-4688 or (604) 249-4507
Fax: (604) 357-1622