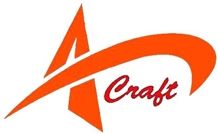 Arham Craft Pvt. Ltd.

India
Company Description
We would like to introduce ourselves as one of the leading and trusted Jodhpur sandstone supplier. We have our own quarry in Jodhpur and can also supply variety of sandstones from the state of Rajasthan, India. We also trade in a variety of Granite and Marble.
Jodhpur sandstone known commonly as 'Chhittar' is in many ways superior to other sandstones from other parts of India and as well as globe. For thousands of years, sandstone from Jodhpur has been quarried and used in construction. It can be seen in the form of archeological monuments strewn all around Jodhpur.
We provide all types of stone work like Cladding Tiles, Blocks, Slabs, Paving Slabs, Cutting Waste, Window, Jharokha (traditional window style)
, Jali (grate), Pillars, Statue, Lamps, Fire Pot, Fire Place, Garden Furniture, Balustrade, Gazebo, Cobbles, Pebbles, other articles and all types of fitting and fixing works. Our products are built to last for both interior and exterior applications.