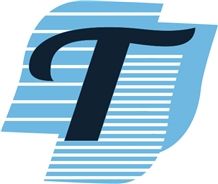 TRADIMI SARL

Morocco
Company Description
TRADIMI Ltd

is one of the leaders in the extracting of Marble block black fossil coral , we Export and Import popular Marble our materials with last sophisticated materials and procedures so we can assure to our customers best quality, with competitive prices.
Also,artisan Sculptures fossilized stones located in Rissani (Morocco). Our company offers natural fossils from all sources and all floor geology and fossils of the products prepared by us in our workshop. Included in this Website fossils natural Ammonites, Orthoceras, Goniatites , stones polished or rough fossilized fossilized objects wonderful addition to Fountains, Sinks, Plates , and many decorative items. " by leading track researchers.
Activities: Exploitation Des Mines/carrières/Marchand Minerais En Gros/ Entrepreneur De Travaux Divers/Entrepreneur Transport de Marchandise pour autrui/ Import/Export.
Best regards
Zaid Taghlaoui
CEO - Founder
STE TRADIMI S.A.R.L
24,Bis hay Bouhamid El Foukani
MY ALI CHERIF ER-RISSANI, MOROCCO.
TEL : +212 (0) 661 924 070
WhatSapp +212 649 582 295
E-mail : tradimisarl@gmail.com