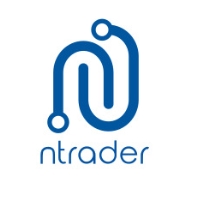 N-Trader

Pakistan
Company Description
N-Trader is a professional exporters in variety of stones with major reputed projects reserved. The combination of our wide range of quality product , professional service and competitive price have made N-Trader much sought after supplier of quality stone products.
We have not only been operating our own quarries but also others under our supervision; so as to have an utmost control on all the process for quality and conformity.
N-Traders has capacity to supply project and jobs ranging as far as South Korea, China, Vietnam, Middle East And European Market.
We supply about 30 different colors and pattern from stone with outstanding and unique appearance to add prestige to your project. We have variety of different Marbles, Limestone, Sandstone, Onyx and Granite.
Factory -Processing Unit
N-Trader have well equipped Factory.
Cutting Machines
Marble Gang saw x1
Granite Gang saw x2
Vertical Block cutter x2
Processing Line
Auto polisher cute to size x1
Auto slab polisher x1
Bridge cutter x1
Onsite Check
The supplier's company certificate has been verified by StoneContact.Com.

Verified Supplier
International Name
Local Company Name
Company Establish Date
Business License
Trade License
Existence Image