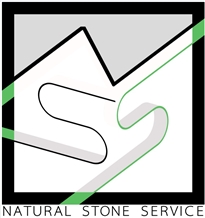 Natural Stone Service

Italy
Company Description
Natural Stone Service is the ultimate consulting firm for the ornamental natural stones business. New… but with 25 years of experience.
We are based in Carrara, the core of the marble & granite industry…Carrara is the place you want to go if you look for the best stones, the best masons and the best quality. Our commitment is to provide all this to those clients looking for this.
We shall drive you through the jungle, being your compass when you will have to decide wheter going left or right while selecting your stones.
It doesn't matter how big is your project, if you are bulding your new kitchen or if you are building a 5 stars hotel: we know how to help you !
Ourgoal is to provide each client with a complete and up-to-date source of information and technical assistance in all aspects of stone selection, use and maintenance.
A wide network of associates around the globe guarantees a full range of solutions and 100% clients' satisfaction for your next project.