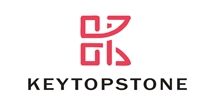 KEYTOPSTONE

China
Company Description
Keytopstone–to build beauty with natural stone.
Professional experience
We have built up a highly-skilled proficient team and our Sourcing Team can reach from Hainan Province of Southern China to Jilin Province of Northeast China to supply suitable natural stones for clients of different markets.
Quality Assurance
We source and select raw blocks directly from stable quarries in China. Each piece of our products will strictly be inspected before they are carefully packed. We strictly follow the quality standard of each different market and promise to deliver all the products intactly to your hand.
Customer-oriented Services
Materials Sourcing – Keytopstone can provide Materials Sourcing Service to you, which will save costs and allow you to maximize your choices.
Direct Marketing – Keytopstone can help you with direct purchase from qualified factories in China, which will allow you to cut costs and obtain higher margins.
Risk Aversion – Keytopstone will support you with timely update of China's Quarry information such quarry closure to ensure your timely stock.
Why us?
We Love Natural Stone. We love to communicate with all of clients from different markets. To maximize clients' benefits and build up a long-term strategic relationship is our Goal.
ALEX ZHANG
QINGDAO KEYTOP STONE CO., LTD
M. 0086 15811571839
F. 053268093611
E. alexzhang@keytopstone.com
A. ROOM 1407, BUILDING 6, NO. 506 HUICHENG ROAD, 266109, QINGDAO, CHINA
I. www.keytopstone.com