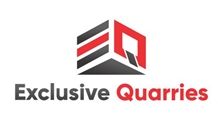 Exclusive Quarries Pvt Ltd

India
Company Description
The Exclusive Quarries (EQ) Group is one of India's leading Granite Mining & Processing groups with the focus on variants of BLACK GRANITE. With our unique find of the dolerite variety in Madhya Pradesh, one of India's largest states, the stone (branded now as MP BLACK) is being exported to CHINA & TAIWAN as BLOCKS, to VIETNAM & THAILAND as SLABS and to EUROPE, NORTH AFRICA & the GCC as Slabs & Tiles. We are also in the process of opening up a stockyard in the East Coast of the United States within FY 2020.
Currently we are running 2 quarries in our mountain deposit leases and by December we will be touching 2000 Tons from Quarry 1 and 750 Tons from the other. By the end of 2021 we will be opening up 2 more black granite quarries, one with Blue Speckles in it and the other with golden brown speckles. The Quarries are equipped with state of the art machinery, infrastructure for the personnel including dormitories, compliance teams and currently the support infrastructure is being enhanced from the installation of fuel pumps, transportation network and a logistics team. While the management operates out of Udaipur & New Delhi where we have offices, the operations teams are all based out of Annupur & Shehdol in Madhya Pradesh in India. The Quarries are located 770 Km from Paradip port, 830 Km from Vizag (Vishakapatnam) port, 915 Km from Kolkatta port and 1500 Km from Mundra & Chennai Ports, all of which are leading stone and mineral export ports. The team is led by our Chairman Mr. Mahesh Dhabhai, the CEO Mr. Abhishek Dhabhai, Technical Director Mr. HS Claire and the Business Director (CBO) Mr. Joseph Sam. The company has now established representative offices in North Carolina in the Unites States & in Europe in association with Balke & Associates.
Onsite Check
The supplier's company certificate has been verified by StoneContact.Com.

Verified Supplier
International Name
Local Company Name
Company Establish Date
Business License
Trade License
Existence Image
Export Capacity
| | |
| --- | --- |
| Total Annual Revenue | 5 ~ 10 |
| Export Percentage | 61%-70% |
| Port | KANDLA |
| Accepted Delivery Terms | FOB, CIF |
| Accepted Payment Currency | USD, EUR, AUD |
| Accepted Payment Type | T/T, L/C |
| Language Spoken | English |