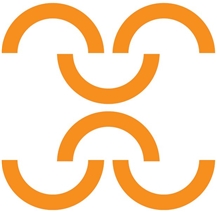 Cholla Tile, LLC

United States
Company Description
Welcome to Cholla TileKeeping the rich heritage alive in the 21st Century, Cholla roof tiles are still individualy crafted by skiled artisan, just like they were over a century ago - when people took pride in their work. The same firing process and strict quality control are employed to ensure the unique color blending that gives Cholla roof tile its refined, picturesque appearance.The natural blending of colors created in the firing of Cholla roof tile cannot be duplicated with any other process. The unique color palette of Cholla Tile enhances any roofscape, furnishing it with a dramatic, opulent and sophisticated character. Cholla Tile will give your projects its own exclusive identity and the Old World lookCholla Tile is the perfect rofing material to complement your upscale architectural project. With custom blends of two or more colors, the possibilities are limited only by your imagination.Please contact us with any questions.
Cholla Tile, LLC
Phone: (480) 991-1768
Fax: (480) 922-2758
Office Hours: Monday - Friday 7:00AM to 3:30PM
Cholla Tile Yard & Display Office
1050 E. Gilbert Drive Tempe, Arizona 85281
Right off the 202 Freeway & Scottsdale Rd.