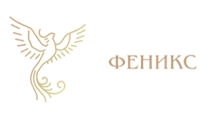 Phoenix Granite LLC

Russian Federation
Company Description
Phoenix LLC specializes in the manufacture of ritual items. Our company presents new patented products, developed with the involvement of new high-tech solutions, on the Russian market.
About products
All products manufactured by the company correspond to the latest achievements of the stone processing industry. We offer modern products that are developed using high-tech solutions. These are ritual products made using the "composite granite" technology (not to be confused with the concept of a polymer of granite and cast marble). Thanks to this technology, our products have practically the same appearance, polish, gloss, weight, specific gravity and frost resistance as natural granite. In the aggregate, all this allows our products in all respects to correspond to monuments made of natural granite, but at the same time they are several times cheaper.
About production
For the production of our products we use modern industrial equipment from the world's leading manufacturers. The production capacity of our company allows us to produce about 4500 sets of ritual monuments per month. The polishing of the monuments takes place on the Italian automatic BRETON line, with a capacity of 400 m2 per shift with a guarantee of stable polishing.
We invite you to familiarize yourself with product samples at our head office in the city of Smolensk. Our qualified specialists will answer all your questions and give the necessary recommendations.