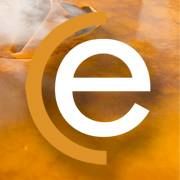 Creative Edge Master Shop, Inc.

United States
Company Description
Creative Edge Master Shop, Inc. is the largest and most experienced independent waterjet fabrication and design company in the United States. The company designs and fabricates a variety of architectural and industrial products using its high technology computer-controlled waterjet cutting process. This technology emerged in the mid 1980's as an affordable alternative cutting technique for stone with significant competitive advantages over traditional cutting methods.
Creative Edge Master Shop is a pioneer and leader in this industry with a national reputation. The advantages of the waterjet process extend beyond its cost competitiveness with other cutting techniques. Waterjet allows for the fabrication of many materials for which there are no effective alternative methods. Waterjet also offers advantages for cutting complex shapes and intricate designs, not otherwise economically achievable. Waterjet can be used to cut an almost unlimited number of materials from solid metals to resilient flooring.
Creative Edge Master Shop has established a prominent position in the U.S. waterjet fabrication market. In the architectural field, the company offers complete design and project management capabilities, from conceptual design through installation. The company is an industry leader with a strong base of world class customers and a portfolio of prominent, innovative national projects.