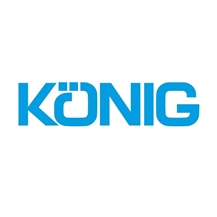 J. Konig GmbH & Co

Germany
Company Description
J. König is a family business in its fourth generation. Our customers run the gamut of the stone industry - masons, sculptors, restorers, all sectors of the natural stone working industry. From basic tools such as REXID lettering chisels to high tech DIAREX diamond blades, all are produced in our own plant in Karlsruhe. Other major products such as glues, maintenance materials, angle grinders, stone transportation equipment as well as large machines such as bridge saws are supplied by long-term partners with whom we continuously work on advanced product development. Our product range embodies 13,000 items. Our companies J. König in Karlsruhe and G. Schmieder in Stuttgart employ 160 people. More than 20 salesmen travel Germany and service our customers.
König has long-standing relationships with partners all over Europe who enjoy a first class reputation in their industry. On an international basis König is a member of the DIAREX GROUP which was formed between J. König, G. Schmieder, GranQuartz USA, GranQuartz Canada and CDK Stone/Australia. Highly qualified employees source quality products on the international market and the group enjoys the benefits of combined purchasing power.
Quality Product is our calling!
View More Trade Show