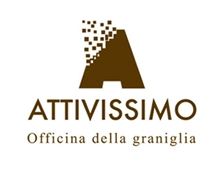 ATTIVISSIMO S.r.l.

Italy
Company Description
Attivissimo s.r.l., a company established in 2000 and manufacturing high quality monolithic wall and floor "Graniglia" (Terrazzo tile type) and "Pastina" tiles of low thickness.
The entrepreneur's idea derives from a familiar tradition that started back in 1950. The technology used from the company is among the most advanced and developed in conformity with a considerable know-how, that allows to obtain a range of products of high quality, all combined with the irreplaceable skills of the craftsmen, who carry out all designed decorations that are fully hand-made, In addition to that, the company is also able to produce personalised designs of all kinds.
The materials employed may be of different variety: high quality marble fragments, coloured glass, granite and semi-precious stones, bound with white cement of high resistance.
The Company, respecting the environment, is strongly focused either on the productive process than on the choice of the best natural and selected raw materials, which are systematically analysed in the laboratory, inside the manufacturing plant. All production of pavements and coverings is addressed to the bio-building and bio-architecture.