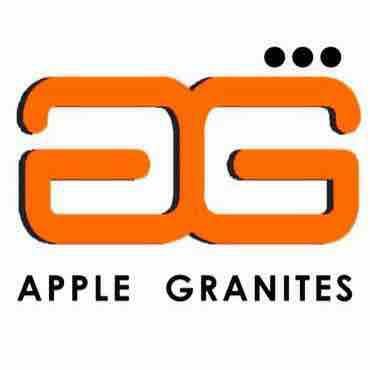 Apple Granites Ltd.

India
Company Description
Welcome to Apple Granites, a company catering to the Global Market for the rich, colorful and diverse natural masterpiece - Granite. The company established in the year 1993 sets a glaring example of what professional management can achieve within a short span. It has grown multifold and boasts an impressive annual production capacity of slabs and tiles. Mr. Sidda Prakasa Rao, the chairman of Apple Granites received Udyog Ratna Award in 2002, thereby adding another feather in the cap of Apple Granites.
Apple Granites transforms plain floors and drab walls into mirror-polished surfaces of varied hues with its granite slabs and tiles. Natural Stone like granite, marble, slate, limestone, onyx and travertine is now used not only as construction material, but also for decorative effect and durability for homes and offices. Apple Granites contributes to this development with its granite products.
We have the best-in-class quarries and state-of-the-art units that engage in exploiting, processing, manufacturing, loading and packing the best quality granites that exceeds the highest international standards. Our granites have found wide acceptance in the Global market and is exported countries like China, Italy, Japan and others. Our reputation rests on the quality of our granites, competitive pricing and speedy service. As a respected supplier to the global market, we take pride in our large inventory, reliable delivery, and total dedication to the customer. We are uniquely positioned to meet the needs in granite slabs and tiles in a timely, efficient, and highly cost effective manner.
The company's core strength lies in it's constant endeavor to promote new varieties of Granites from time to time and also its ability in having fine-tuned its concept of customer satisfaction to a sharp understanding of its client's needs. Sophisticated machinery combined with latest technology with skills and technical expertise makes Apple Granites produce dimensional accuracy to International standards. As an export house our experience in International and Business Management are quite astute. The company's continuous contribution in the field of export has gained tremendous recognition. Consistent and committed efforts of the company in offering world-class products to meet the most stringent quality standards has earned a lasting reputation as a dependable exporter and service provider.
Perfection, reputation and product range with quality consistency has been the hallmark of Apple Granites' growth and sustained leadership in the field of Granite business.