Classic Light Travertine Quarry
view more
Material:
Stone Name:Denizli Travertine
Find the stone in the Stone Library
Beige - Travertine
Origin:

Turkey
Trade Terms:
Port : Turkey
Contact supplier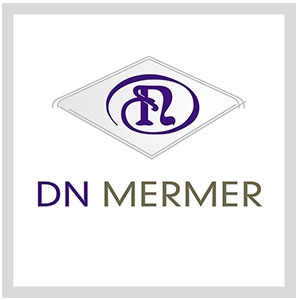 Turkey

8YR
DN MERMER ITH. IHR. PAZ. SAN. TIC. LTD. STI.
Eatablished :Jan 31,1990
null
Main Product:
Marble Block
Slab And Tile
Travertine Block
Slabs & Tiles
Limestone Block
Slab And Tile
More
Less
View Company profile
Product Detail
Company Profile
Recommended Travertine Products
Buyers' Request

Mar***Wrote:
Hi.I am from Greece and i am interesting for ivory blocks,slabs and tiles(80*40*2,60*30*2).I would like to have an offer if it is possible on Monday because i have deadline on Monday for my offer. Thank you.

Gio***Wrote:
I am looking for BEIGE VEIN CUT TRAVERTINE.

Rox***Wrote:
Greetings, I am writing to you for some information. We are in the process of building a project in an area of high heat and humidity at a quantity of 20 000 sq. ft. of stone. The stone will be used for façade, deck and a chlorinated swimming pool. We will need assurance that the stone would not be affected or discolored by the chlorinated water. Please provide us with some answers to the following questions: 1) Would the 20 000 sq. ft. come from the same lot? It is important for us to have consistency with overall color and veinage. 2) Once the order is placed, what is the shipping time line? 3) What is the largest slab size you would have available? Also, we would like to know the FOB costs according to slab sizes. Please provide all quotes in US dollars. We would require samples in honed, chiseled and sandblasted finishes and ask that they be received by July 10th for a construction meeting. Thank you very much in advance and we look forward to hearing from you.

Can***Wrote:
Hello Friends, We are interested in marble blocks, mainly for grey and beige colors. Could you pls send me some information about your company and products? Best regards

Kar***Wrote:
To whom it concersn, I would like to ask if you can supply me with travertine block 1 container a month and the price per tone. Regards,

Kam***Wrote:
I am looking for Classic Light Travertine Quarry.

Naz***Wrote:
please inform me the price for light travertine blocks my order is about 3000 tons

Gle***Wrote:
Hi There, We require your cheapest on-going prices for the following White Travertine. 1.Tumbled and Brushed Finished French Pattern Standard and Jumbo in both 12mm,20mm and 30mm thickness 610x406, 406x406, 610x610. 2.Epoxy filled and tumbled in 12mm thickness 610x406, 406x406, 610x610 3.Cement filled and tumbled in 12mm thickness 610x406, 406x406, 610x610 

Muh***Wrote:
we need to buy 15000 m2

Ibr***Wrote:
Hello. Do you have opal beige marble?

Ram***Wrote:
Hi, I am Rama Krishna from India I need beige traventine blocks Quantity: 50 tons Regards Rama krishna

Por***Wrote:
Notre besoin : PLACAGE DE FACADE EN PIERRE Placage de fa?ade en pierre de 120 X 60 cm M2 440,80 Revêtement tableaux & voussures ML 205,80